Hello all! I hereby challenge you to beat my score of reading 2020 words per minute.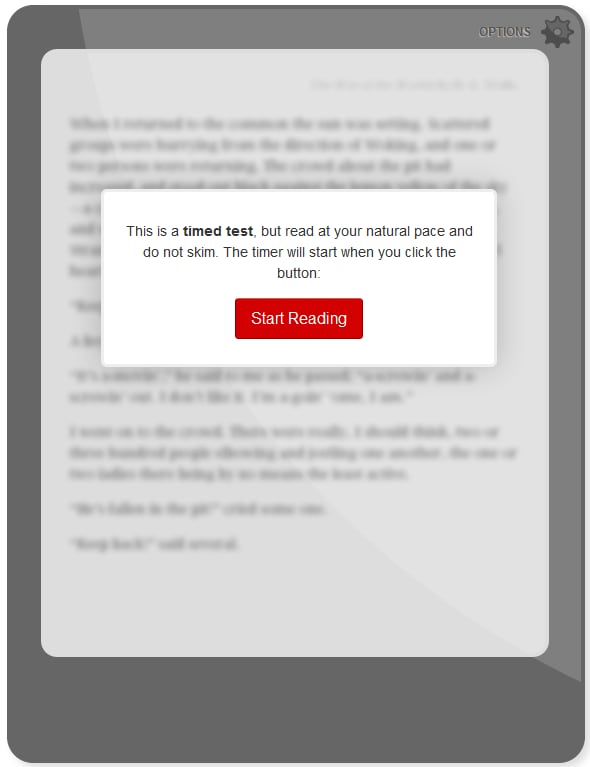 Source:
Staples eReader Department
I am sorry for not posting lately. I try, but it's tough with so much to do. Writing has been pretty neglected as of late. I mean, I've been writing on fanfics, but when it comes to my novel, not so well. I do have a new idea, though. Changing Time, which is currently book 1 of the series, may end up as book 2. I kind of want to make a book involving Marcus as a child/young teen, showing how everything changed. Of course, this would mean I'd have to change Changing Time a little bit, but not much.
For some reason, I got that idea last night, while I was half asleep. I'm surprised I even remember it. I know that, while I was falling asleep, I kept drilling it into my head, telling myself, "You gotta think about writing a prequel or making it book 1." How I would do that, though, is beyond me. I have a few ideas, but not enough to make a whole book. That's where brainstorming would come in, obviously.

Well, I can't think of anything else to say, so . . . that's all.


God bless!
Galatians 6:9 KJV